Why Word Recovery
Microsoft Word is the most popular text processor dominating the market, and we dare guess that you use it pretty often in your work. Being involved into a paper work usually implies long hours, sometimes weeks and even months, that one spends on creating an MS Word document. A great risk of accidental erasure is partly compensated by Windows Recycle Bin. But more and more often a situation gets far beyond this level of simplicity. A severe virus attack, file system failure or hard disk corruption always lead to a problem that can't be solved using a free undelete utility available on the net.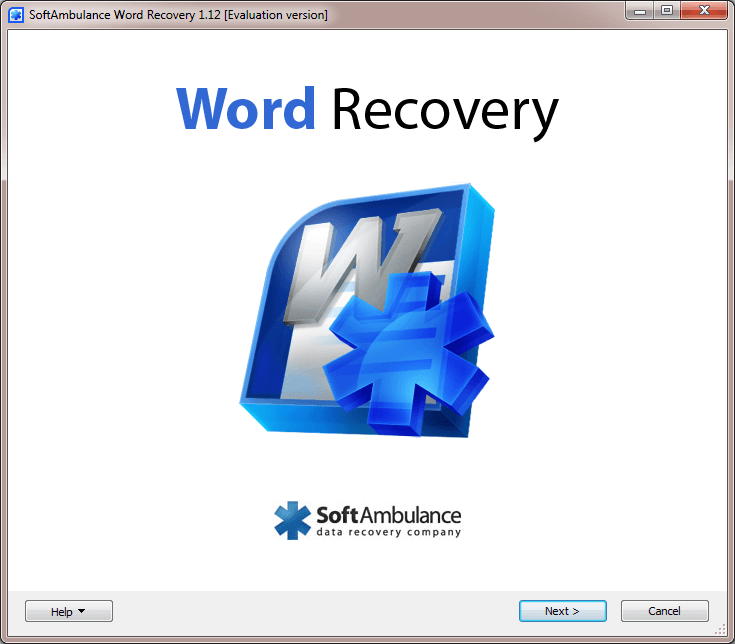 Recovering every single bit of lost data
Word Recovery offers you a new approach to recovery process, involving innovations that provide you with unbelievable efficiency. Unlike those cheap recovery utilities, that just analyze file system to learn about deleted files, Word Recovery goes far deeper. If a deleted file is not presented in a file system, it addresses your hard disk directly in order to locate MS Word files. Using a list of such signatures as .RTF, DOCX, DOC makes it possible to locate the beginnings and endings of MS Word documents, allowing successful data recovery even from a severely damaged hard drives. There is one more reason to use Word Recovery as a main recovery tool, even if your problem is not that complex. As it was mentioned above simple software products, dealing with file systems, scan the latter to detect records of files, that had been deleted, and are marked "deleted" now. Then this mark deleted an a target file is supposed to be recovered. The truth is that it will work only if your precious file was deleted a couple of minutes ago. If a long time has passed, and a file was overwritten with another one, a cheap recovery utility has weak chances to succeed. Though it can make further recovery attempts more painful.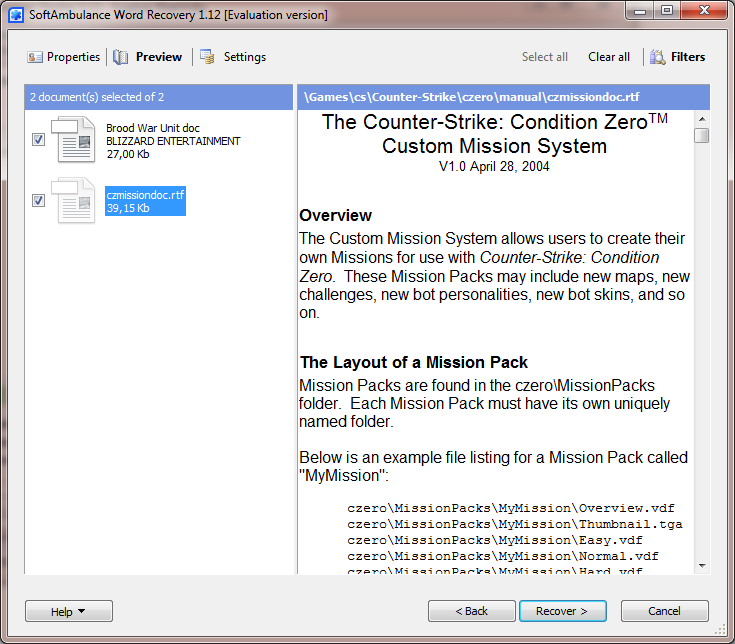 Preview recovered data
Using Word Recovery protects you from undesired problems. After obtaining the results of the file system scan, it matches them with the direct hard disk scan results, making up a full list of Microsoft Word files that are to be recovered, containing file names and their contents. Word Recovery is equipped with full preview function, allowing you to evaluate recovery results before the procedure is fully executed.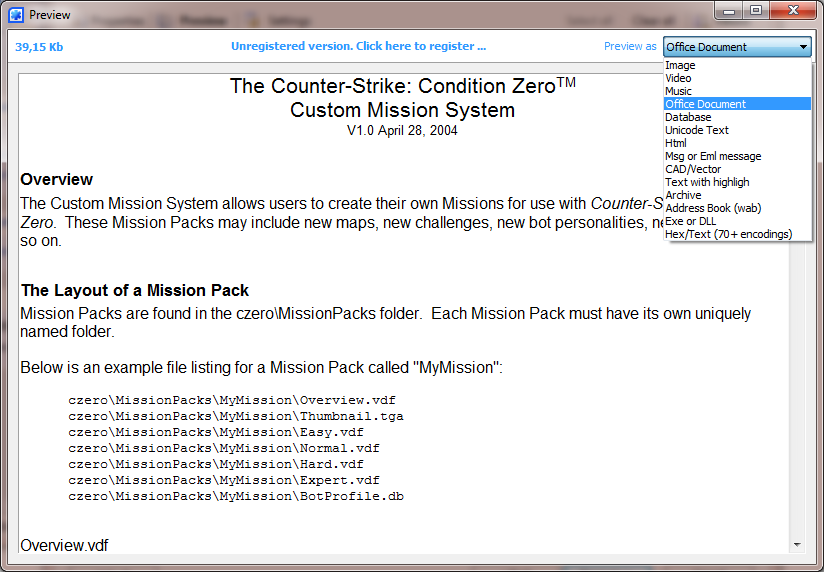 Search for data you need with instant search and various filters
Multiple smart filters make it possible to avoid unnecessary information to be checked and recovered. You are allowed to specify title, author, size or a date to minimize search time and to increase productivity.
System Requirements
System requirements for SoftAmbulance Word Recovery are below minimal, it will run on any standard PC with Microsoft Windows® 10, 8, 7, Vista, XP, 2000, or Windows® 2003, 2008, 2012, 2016 Server on board. and require only about 15 megabytes of disk space for installation. Plus free disk space to save recovered data. Word Recovery is able to restore documents created by Word 2016, 2013, 2010, 2007, 2003, XP, 2000, 98 and 97 versions.