How to transfer and save recovered emails to Vista Windows Mail using Live Mail Recovery
We have received following support request:
I cannot determine how to transfer and save the recovered emails to my Vista Windows Mail. I do have Outlook as well which I do not use. Some recovered emails were transferred to Outlook but I cannot open them. I would really appreciate some guidance please on how to add the recovered emails to Windows Mail and/or how to open recovered emails in Outlook.
Cheers, Jeanette
Indeed, the problem is not trivial, as Vista Windows Mail doesn't have any import options available neither to user nor external program.
Here is a solution. It is suitable for both Live Mail Recovery and Email Recovery. Plus it can be useful if you need to export messages from virtually any mail client to Vista Windows Mail, as almost all of them support old school Unix mail format (EML).
I will use Live Mail Recovery in this example, but all of below also applies to Email Recovery and Outlook Recovery
Please start Live Mail Recovery and choose "Recover email after a disk crash"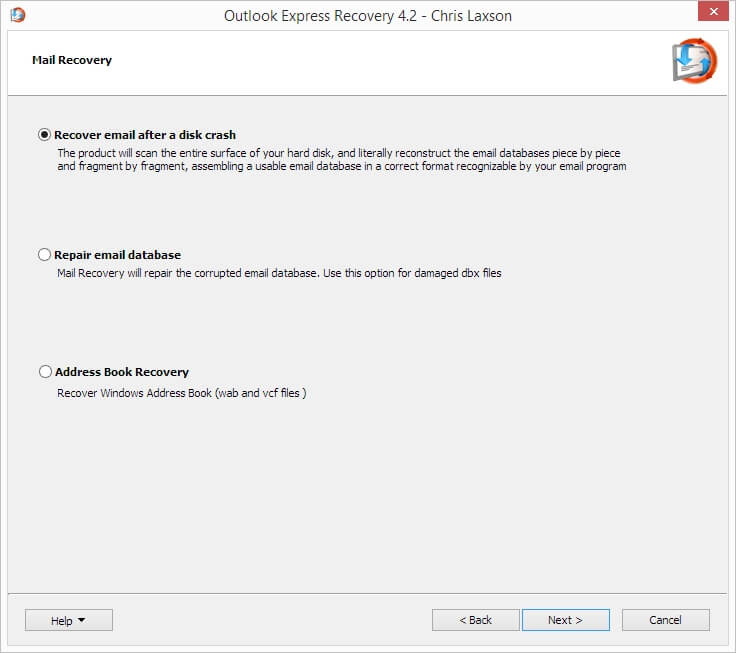 It is slower then "Repair email database" option but it will do all possible scans, so it suits for both data loss and corruption. Select your system disk, usually it's C:
Run the scan and after it's complete, you will get search results. Navigate through them and select necessary data to recover. Or select all if you prefer to sort everything in Windows Vista Mail.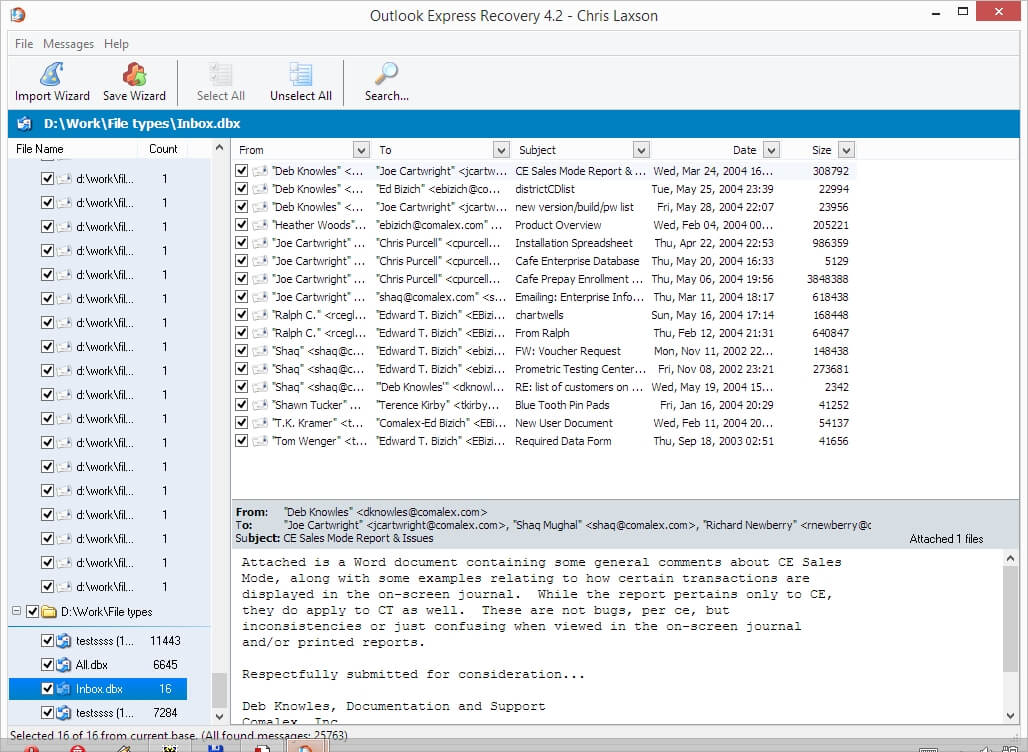 Next important step -- Export Wizard.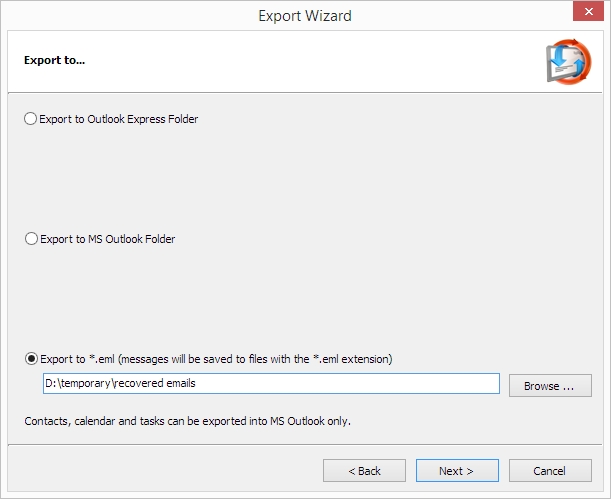 Save all required messages as *.eml files to some folder on your PC, just make sure it's not on the same disk you are recovering from. Open Vista Windows Mail (VWM) and drag the *.EML files into the message list pane for the desired folder.
It is recommended that you create a separate folder in Windows Mail, as you'll get a lot of duplicates to deal with later.