Recover lost digital photos
Imagine your frustration if after forcing the kids to stop countless times and pose for the perfect photo, you come home to find that the priceless memories you thought you have kept are gone. Maybe you accidentally deleted or formatted the card, maybe the card was pulled out when the camera was still on? But all photos may be not lost quite yet. You may ask "how can I recover my photos if they are entirely gone?" SoftAmbulance is ready to answer this question. We know how to recover lost photos from your computer and moreover, we are ready to provide you with powerful software to recover lost digital photos from smart media, flash card and other drives.
Recovery process is launched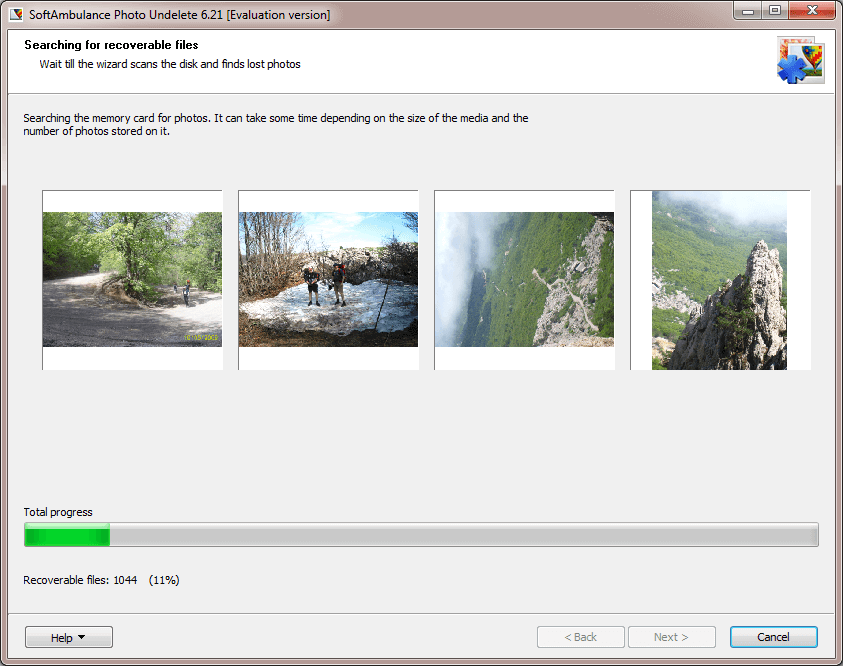 There are different ways how to recover deleted photos that we believe we have lost forever. A lot depends on how you lost the image, of course. For instance, if you just put it in your recycle bin, click on the 'restore' or 'undelete' button there, and your image is retrieved (easy enough!). This is the most common mistakes that individuals make and many can save a trip to the file recovery technician simply by checking the recycle bin. But if you can't recover digital images from recycle bin, another way to recover lost photos from my computer is to use our software to recover deleted photos.
Sorting recovered images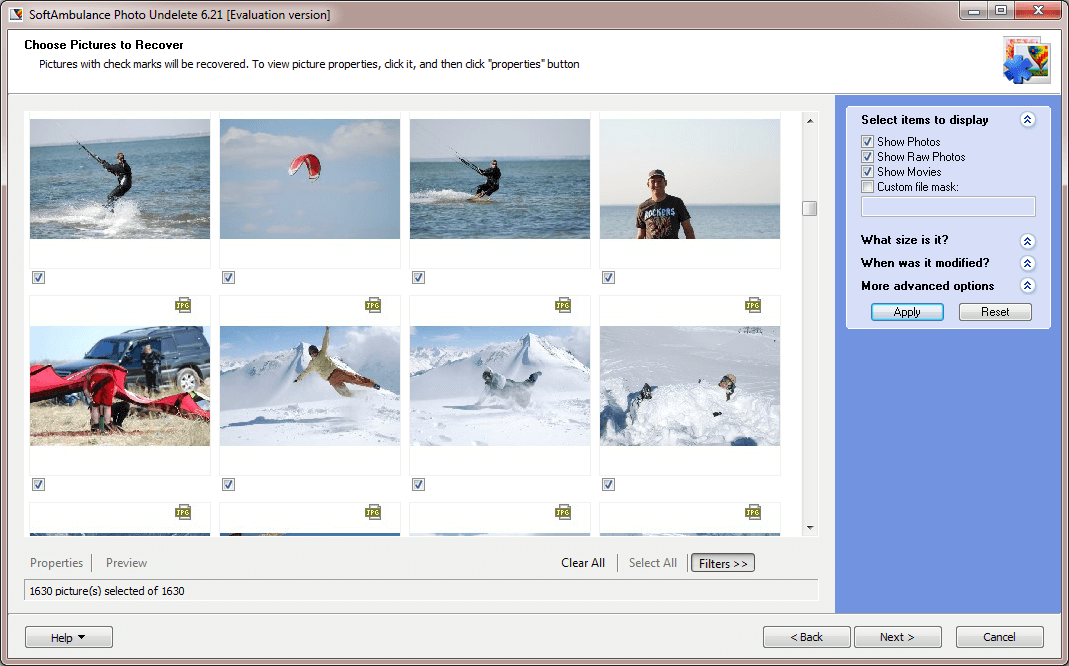 For more complex recovery, you have to seek out good software that is created specifically for this purpose. But after you visit SoftAmbulance website you will never ask again "Is it true that I can recover my photos?" Because from now on you know that it is rather easy to recover lost digital photos with the help of digital photos undelete software from SoftAmbulance.
Show only recovered video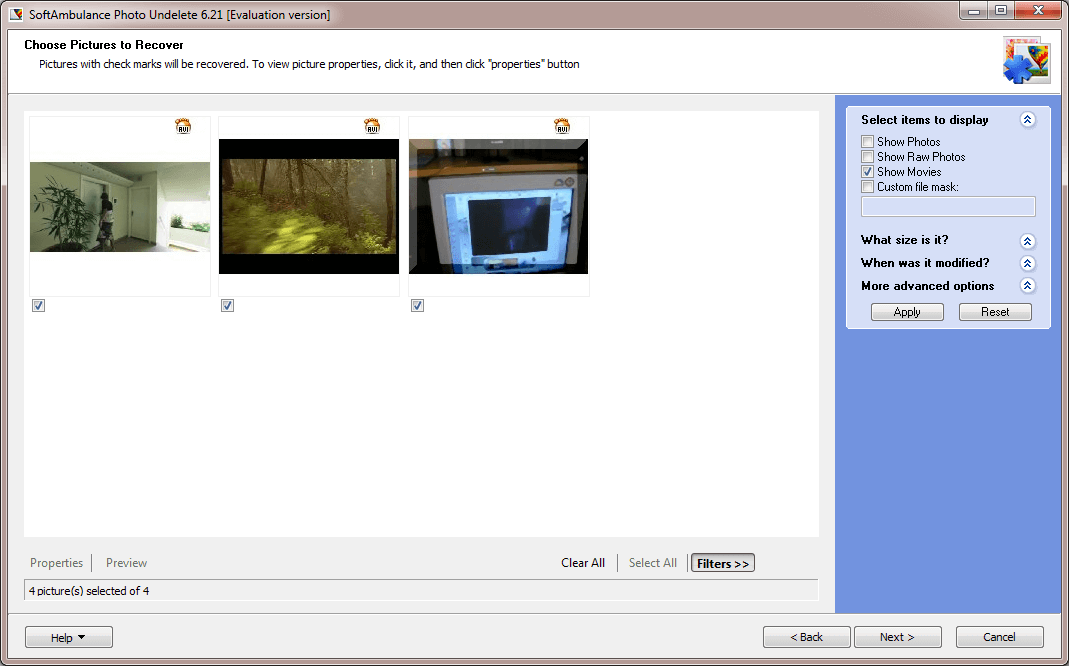 Even if you are not technically minded, you still can successfully and easily use digital image recovery software from SoftAmbulance. With SoftAmbulance you don't have to know how to recover deleted photos as our software will do everything for you!