Restore deleted or corrupted database with MySQL Recovery
If you are in charge for administrating databases, MySQL Recovery should become an indispensable tool and a reliable partner for you. It provides you with possibility to restore, undelete and resurrect badly damaged MySQL databases in MyISAM and InnoDB formats. It provides Ext2/Ext3, exFAT, FAT, FAT32, NTFS and HFS file systems support and is ready to restore slightly or badly corrupted or partial InnoDB databases from safe and damaged hard drives, including those, you can't get an access to.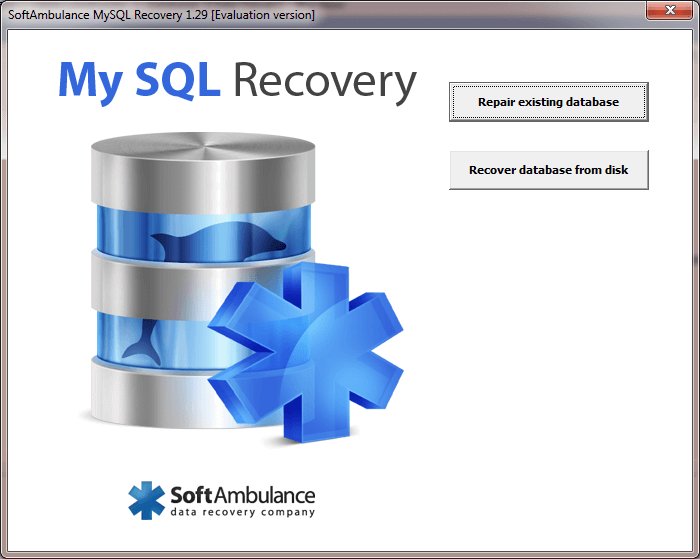 Auto and manual database recovery modes
MySQL Recovery provides you with both: full automatic and manual modes. If you need just to undelete a database deleted or removed from the Recycle Bin, auto mode will do the job quickly and easily. But if you are a tough database expert dealing with partial or seriously corrupted object – a flexible manual mode will be of great assistance for you. A brand-new recovery technology embodied in MySQL Recovery can trace and locate InnoDB database in parts or in whole on formatted and damaged drives even if a file system is badly damaged or missing. Some of the manual mode algorithms will help you to get those pieces together into a solid working database.
Corrupt MySQL database recovery
Repair a database, that has already been recovered with MySQL Recovery. It happens that a result of a recovery procedure is pretty far from being perfect, and it needs to be repaired before you can work with it. Automatic mode can cope with the majority of cases of structural corruption, can repair tables and system information records. Manual mode provides more advanced administrators with an opportunity to fill missing structures with data, obtained from recovered database or its parts.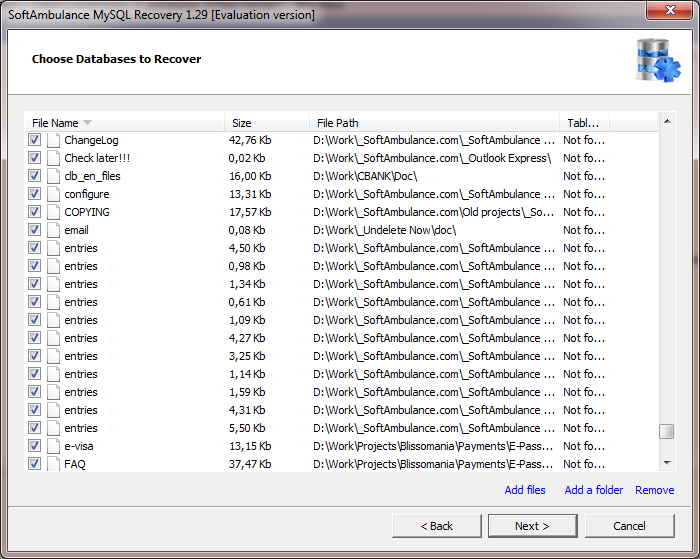 Various save and export options
Flexible Export options allow you to operate recovery results according to your needs. It can be saved as a set of SQL scripts or exported into a SQL dump. You can also export a database into a MySQL server or convert it into a MS SQL format with a 2 GB per record support.
Recovered data preview
MySQL Recovery supports preview for database records, office documents, text and picture files; provides support for Unicode tables and national character sets.
System requirements
MySQL Recovery will run on any Windows system starting from Win XP, and able to recover and able to fix any version of MySQL database.