Recover deleted MS Office files
Microsoft Office documents reflect most of the people's efforts employed in offices. All your time consuming projects can be and, unfortunately, are sometimes lost within a second. It can happen due to different reasons: accidental file erasure, file system failure or hard disk corruption. And now the most important thing is to use a right software. Most of the products available on the market can be helpful only in the first case. They address a file system and find your file, still existing on your hard disk with the mark "deleted" and simply remove this mark. But it won't work if the file system is corrupted itself. Moreover, unsuccessful recovery attempts considerably lessen the probability of positive recovery results.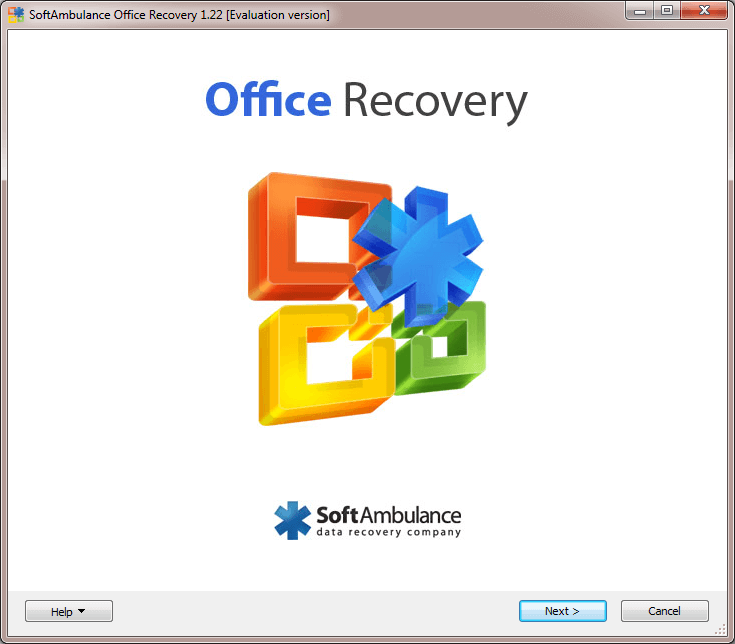 Recover lost documents
Office Recovery restores unsaved and accidentally deleted MS Office documents even if your hard disk is corrupted and a file system doesn't respond. Revolutionary new recovery algorithms has absorbed the best features from their predecessors and added some power to them. Office Recovery does both: scans the file system and detects accidentally deleted files, and addresses your hard drive directly, searching for files not being represented in the file system. New searching technology detects the beginning and the end of the supported file types. So even if your hard disk is ninety percent dead and there's no detectable file system, Office Recovery will do the job with the best imaginable recoverability.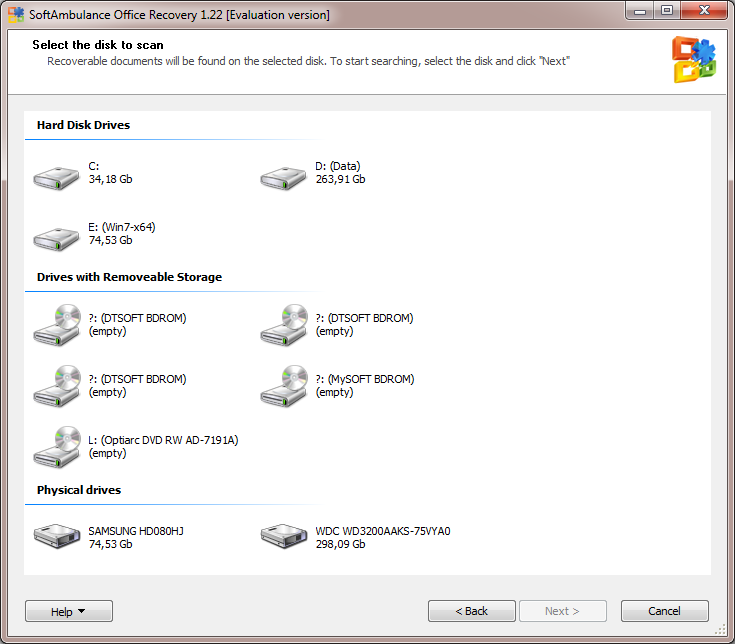 Pre-Recovery preview
Office Recovery can preview and recover 113 different types of files including but not limited to: DOC – Microsoft Word document, XLS – Microsoft Excel Documents, PPT – Microsoft PowerPoint Document, VSD – Microsoft Visio Drawing, PUB – Microsoft Publisher Document, SDW – StarOffice Word, SDC - StarOffice Calc, SDD - StarOffice Presentation, ODT - OpenOffice 2 Text, ODS - OpenOffice 2 Spreadsheet, ODP - OpenOffice 2 Presentation and many others.
Powerful search and filter ability
Powerful versatile filters help you to avoid reading an endless list of files recovered. File Format, Date, Title and Author filters will locate documents needed within a second.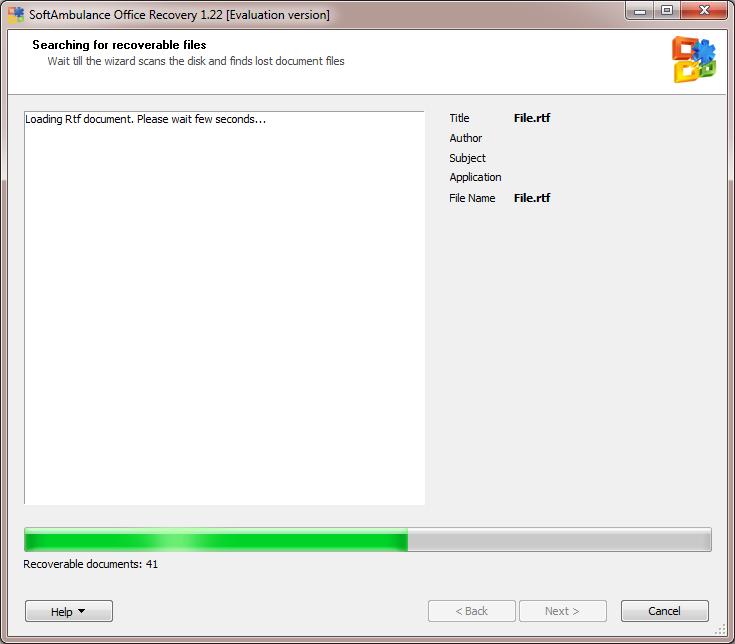 Supported storage media
Office Recovery restores data from every type of storage device like Digital camera, MP3 player, CD,DVD, Flash card and so on even if it has been formatted.
System requirements
Works with: Microsoft Windows® 10, 8, 7, Vista, XP and Windows® 2003, 2008, 2012 Server. Supports: FAT12, FAT16, FAT32, NTFS (NT 4), NTFS5 (2000, XP, Vista, 7, 8, 10), ISO9660, UDF, Linux Ext2, Ext3, Raiser FS.
Export options
Restored data can be saved to any media storage device or uploaded to FTP.