Recover MS Outlook data and files now!
Outlook Recovery makes it easy to recover and repair deleted and corrupted Outlook databases complete with email messages, attachments, Windows and Outlook address books, and calendar entries.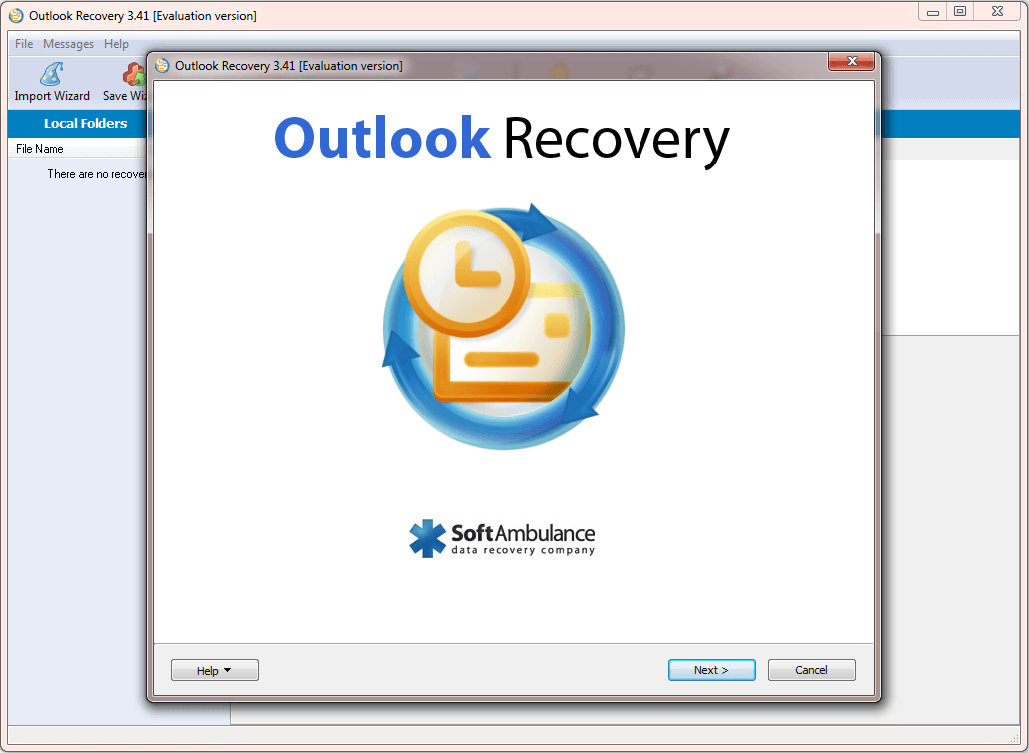 Automatic Operation
Outlook Recovery locates Microsoft Outlook files and databases automatically no matter what disk or storage device has been used to keep them. If you experienced a hard drive failure or deleted an Outlook database by an accident, Outlook Recovery will perform a full scan of that disk in order to locate and undelete/recover the database. If a database is corrupted, Outlook Recovery will repair it so that it can be used with Microsoft Outlook again.
PST, DBX, and EML Export
Outlook Recovery can recover Outlook databases in PST and OST formats, saving them for using with Microsoft Outlook, Outlook Express, or any email application that supports the EML format.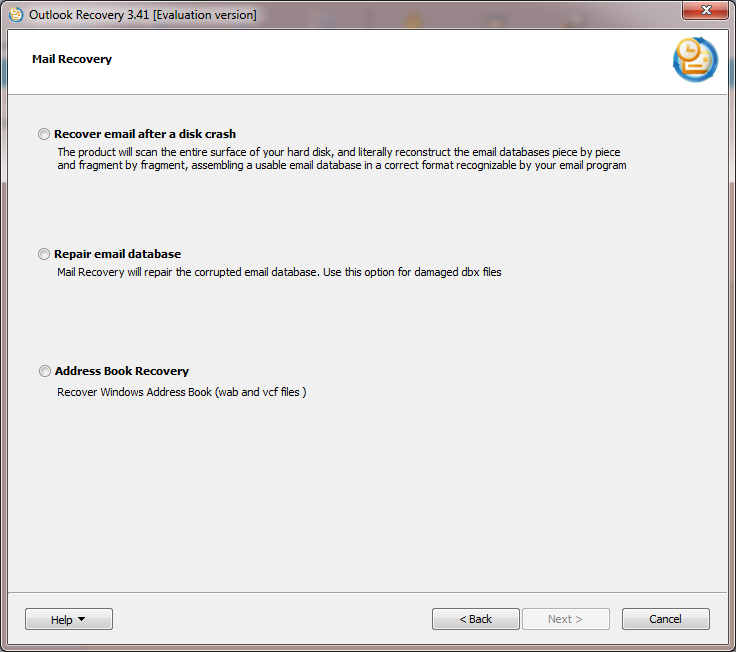 Recovers Lost and Deleted Files
Even if your hard drive is completely unreadable, Outlook Recovery can still find and recover Outlook databases without hesitation. Performing a complete scan of the surface of a hard drive containing your Outlook files, Outlook Recovery ensures that no single email message or address book entry is missed. If a complete recovery is not possible due to physical file corruption, Outlook Recovery will repair the Outlook database to make it operational with Microsoft Outlook.
Repairs Corrupted Outlook Databases
Data corruption does happen, and is especially likely with files that are accessed frequently. Outlook databases are just as susceptible to file corruption as any other heavily used database. Should anything happen to a PST or OST file, Outlook will fail to open it, reporting an error. Outlook Recovery will repair the damage, making corrupted Outlook databases usable once again.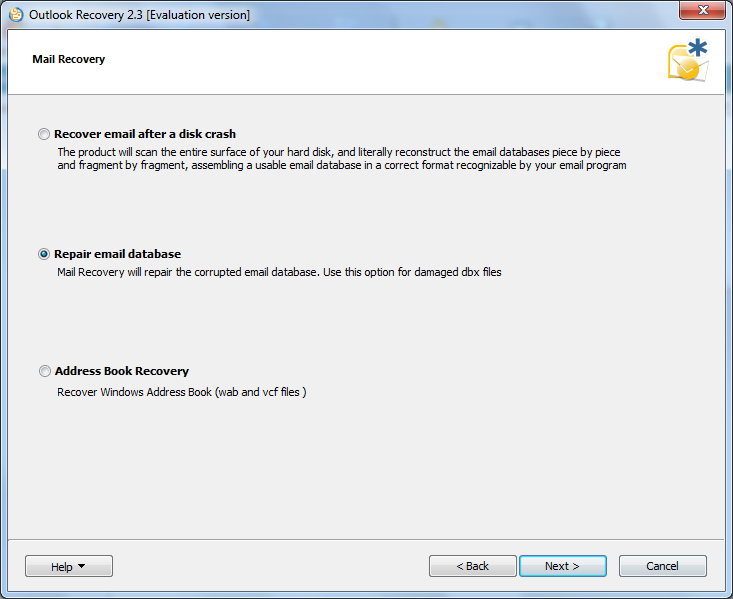 Pre-Recovery Preview
Outlook Recovery is a capable recovery tool, but can it help in your case? All situations are different, and while it may easily recover an Outlook database from a disk that can't be even read, you must be sure it'll work in your case. Outlook Recovery comes with full pre-recovery preview available in both evaluation and full versions of the product. The preview shows each recoverable message, address book entry, or attachment. It can enter archives and display pictures. What you see is what you get!
Compatibility
Outlook Recovery supports Microsoft Windows® 10, 8, 7, Vista, XP, 2000, and Windows® 2003, 2008, 2012 Server, and can recover databases produced with Microsoft Outlook 2016, 2013, 2010, 2007, 2003, XP, 2000, 98 and 97.