Undelete your pictures now!
Everyone now use digital cameras to shot any significant event in his or her life. And it's a good reason for it. As digital photos are much easier to shot, store and watch. You can't expose a memory card as simple film but they still not bullet-proof. Deleted a great shot? Accidentally formatted a memory card? Reinstalled Windows and lost My Photos folder? I bet everyone met at least one of these problems. It's not a problem if you can shot again and it's a problem if this was your wedding pics or your newborn child. However there is a solution.
SoftAmbulance Photo Undelete is a powerful tool to recover digital images. This product is a subsequent upon careful work our researchers and programmers. Now you have a chance to estimate advantages of Photo Undelete at one's true worth personally.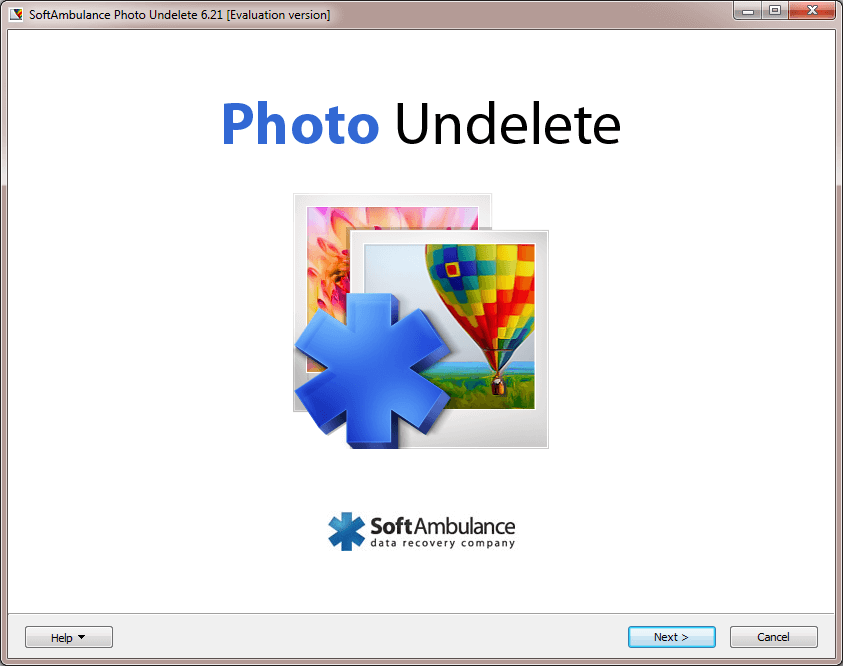 How it works
You need to connect your camera or memory card to your PC and Photo Undelete will start a deep scan of it. It's able to recognize even long lost photos that was corrupt, formatted or deleted and recover them. Unlike traditional data recovery software that look for deleted files only in contents of file structure, Photo Undelete scans every bit of the media to ensure highest quality of photo recovery, put all the found data together and solves this insane puzzle of billion pieces.
Naturally Photo Undelete is able to recover data from hard disk drives, DVD's, CDs HD DVD's and Blue ray disks. All you have to do is to select device to scan, wait and select which pics you need to recover!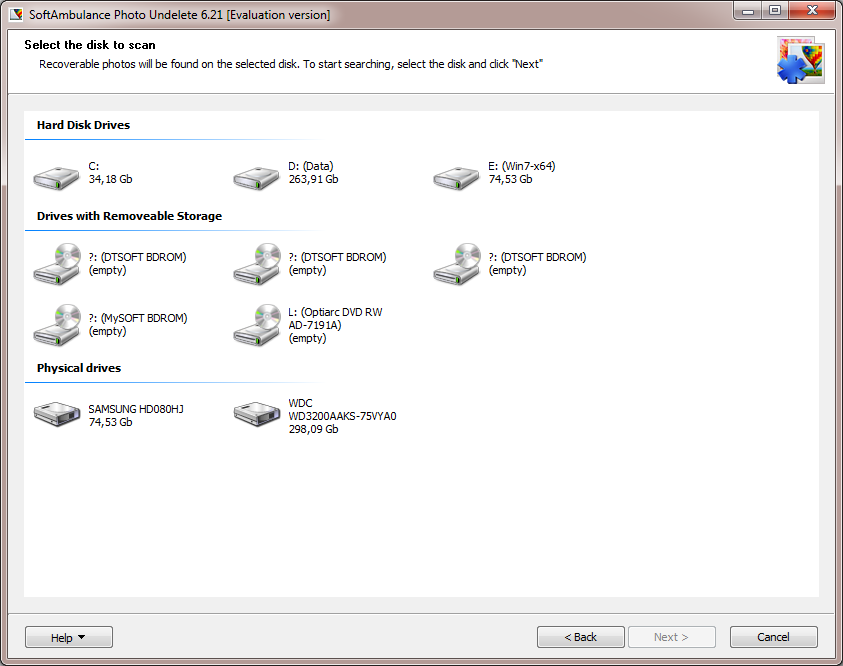 Free preview
Of course we don't want you to believe our words without any prove. So we implemented an advanced preview technology to our software. Every photograph or movie we found is shown almost immediately with a full size preview. So if you can see recovered data it is no doubt you can save it to a safer place. This preview comes even with evaluation version.
Photo Recovery for Pros
Most people shot in *.jpeg file format. It has many advantages and suites all needs of the regular user. But professional photographer require ideal image quality and need to shot in RAW file formats. These are depended on cameras and save complete data as digital matrix gives to camera's processor without any corrections or quality losses in compression. Most common are RAW, CRW, NEF, CR2, PEF, TIFF, TIF, X3F file formats. Due to complexity of these RAW images you usually need a special viewer and\or software to edit them. I don't even mention that few data recovery programs can recover them.
SoftAmbulance Photo Undelete fully supports RAW file formats and able to recover and preview them as regular images. We make professional product for professionals!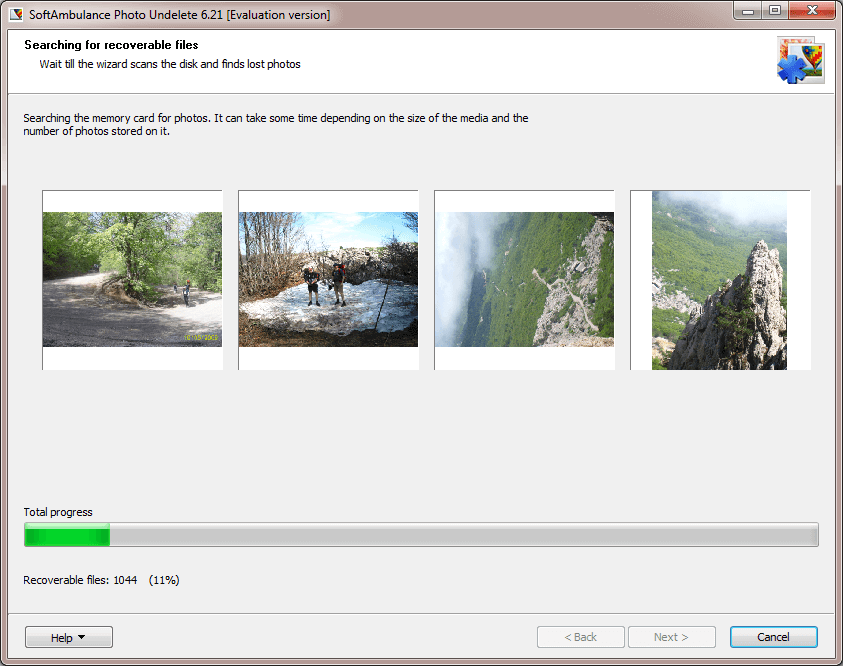 Movie recovery
Any modern digital camera is able to shot video. Even more. Most digital cameras support HD video format and many shot in Full HD making it a versatile and handy tool for everyday use. More and more video cameras use digital formats to record videos and utilizes wide spread memory cards to store data. SoftAmbulance Photo Undelete fully supports these devices and recovers data recorded in avi, mov, asf, wmv, vob, mpg, dat, mp1, m1v, mp2, m2v, m2a and mv file formats.
Requirements
SoftAmbulance Photo Undelete requires Microsoft Windows® 10, 8, 7, Vista, XP, 2000, and Windows® 2003, 2008, 2012 Server to run, as little as 10 Mb of disk space to install and a free space to save recovered data. Please note that you can not save recovered images on the same disk you are recovering from. As it will damage recovered data.