Recover lost data and unerase deleted file
Uneraser makes it easy to unerase deleted file. The data recovery tool unerases file from healthy, corrupted and even inaccessible hard drives, memory cards and USB drives and memory sticks formatted with any revision of FAT or NTFS file system. Uneraser uses sophisticated proprietary technologies to make data recovery more reliable and easier to do for anyone using the recovery tool.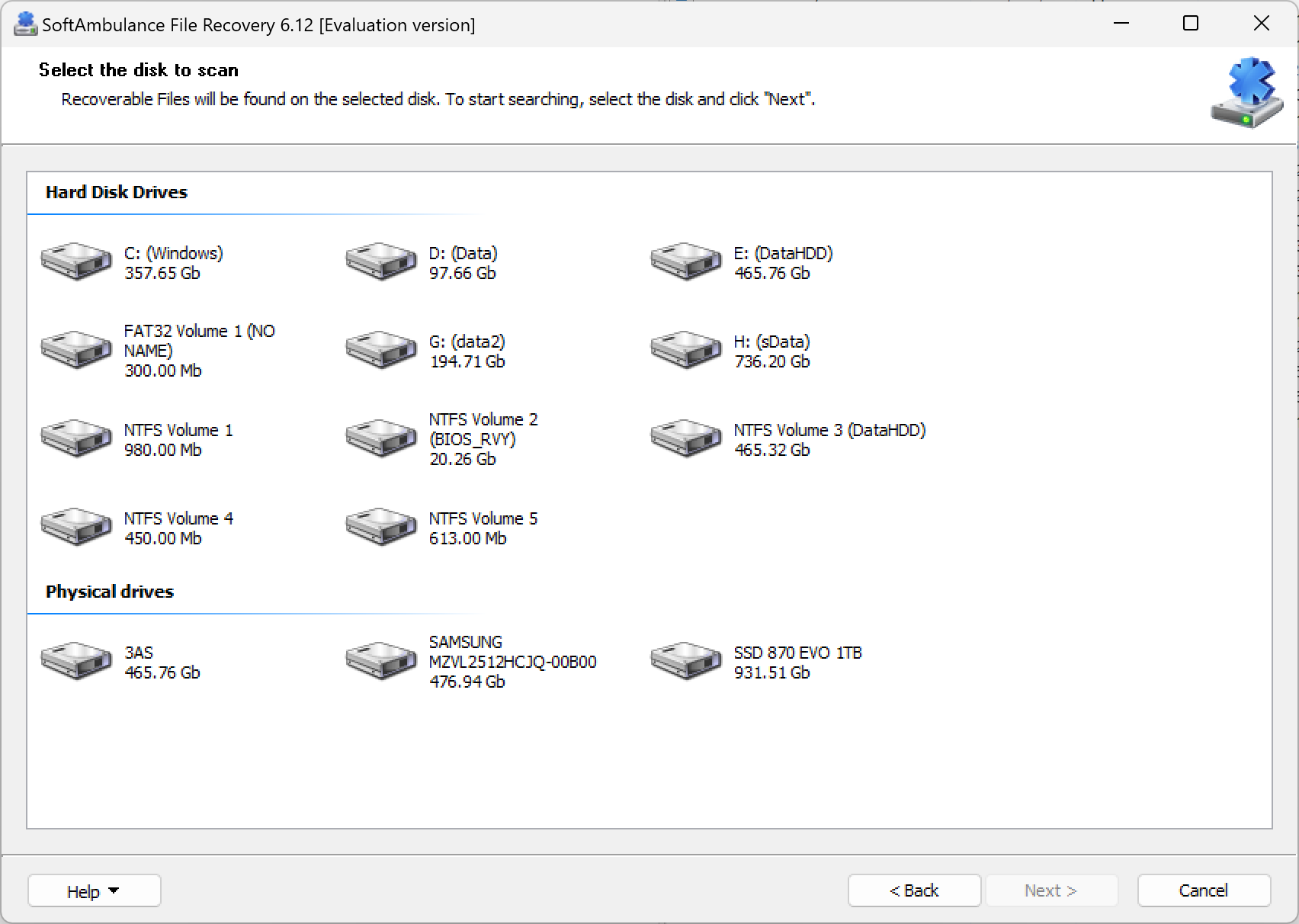 Recover Data from FAT and NTFS Drives
There are multiple revisions of FAT and NTFS file systems used in different versions of Windows. SoftAmbulance Uneraser supports every version and every revision of FAT and NTFS, making it possible to recover deleted file and data lost due to a disk or file system corruption on any version of Windows from Windows 95 to Vista and the latest Windows 10.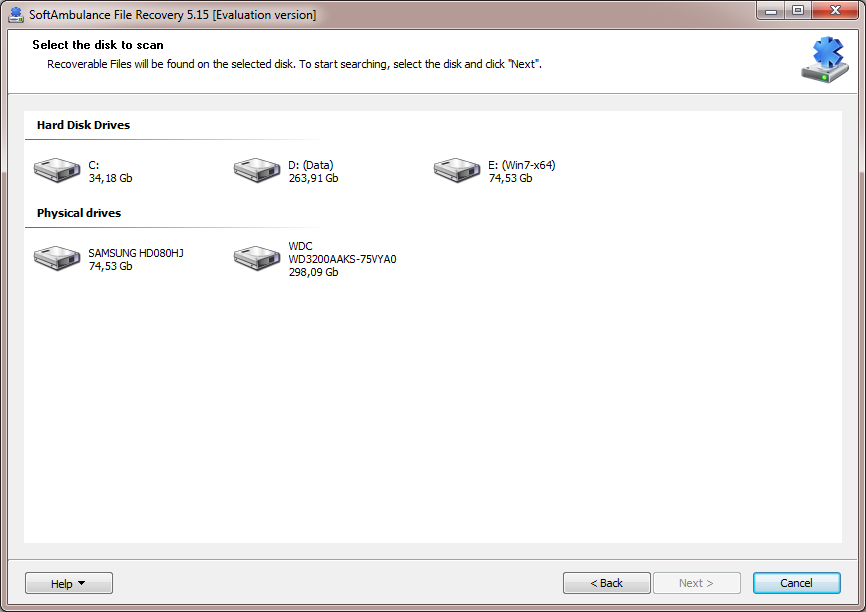 Recover files from severely damaged and inaccessible disks with Deep Search
Unlike many free unerasers and data recovery tools, SoftAmbulance Uneraser can undelete file and recover data from healthy, corrupted, inaccessible and badly damaged disks just as well. The unique Deep Search technology, a result of years of research, scans the entire surface of a hard drive to locate every file that can still be recovered - no matter how bad the damage is! Deep Search supports more than 150 types of files such as office documents, ZIP and RAR archives, audio and video files, digital pictures and RAW files produced by digital SLR cameras.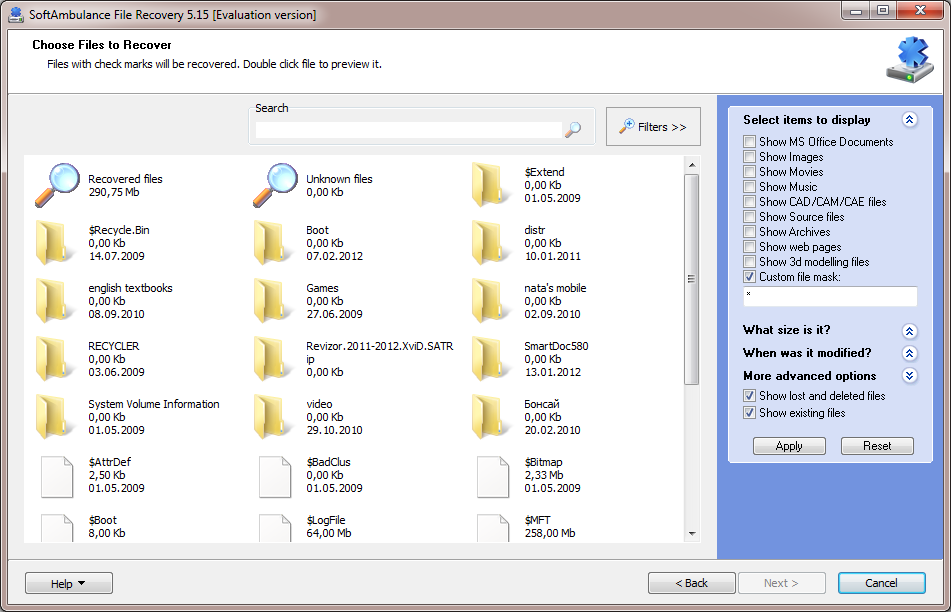 Safely preview files before recovery
If you have more than one copy of a file stored on the disk being recovered, you only need the latest version to recover. Deleted files can overlap, causing corrupted files worth hours of work. Uneraser makes unerase process easy allowing to choose just the right file by offering pre-recovery preview even in its free edition. Make sure that SoftAmbulance Uneraser can do what we claim! Download your own copy, run a disk scan and preview all recoverable files without saving them onto the damaged disk!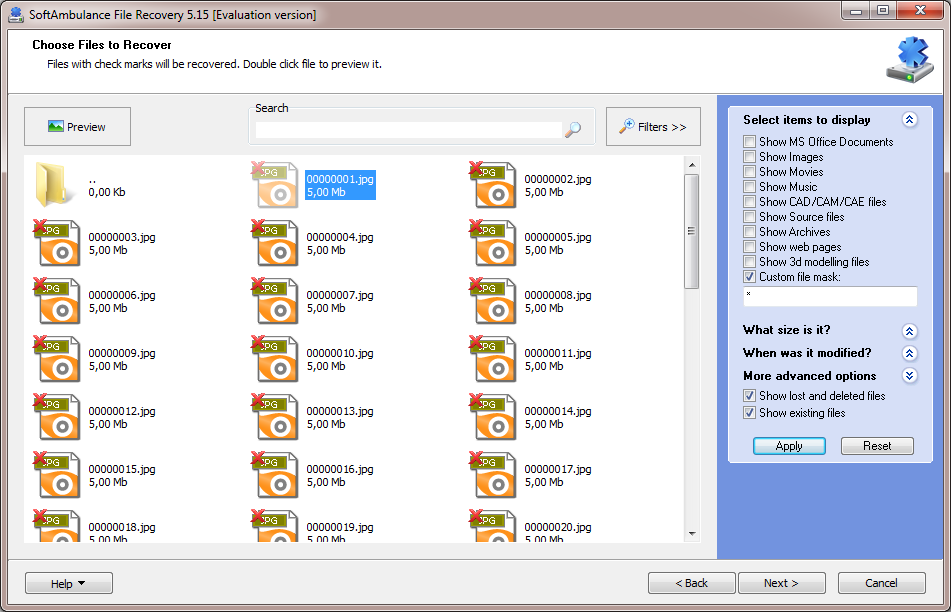 System Requirements
SoftAmbulance Uneraser undeletes and recovers file from disk and other storage media formatted with all revisions of FAT and NTFS, including FAT16, FAT32, NTFS4 and NTFS5. SoftAmbulance Uneraser supports all 32-bit(x86) and 64-bit(x64) versions of Windows, including Microsoft Windows® 10, 8, 7, Vista, XP, 2000, and Windows® 2003, 2008, 2012 Server.